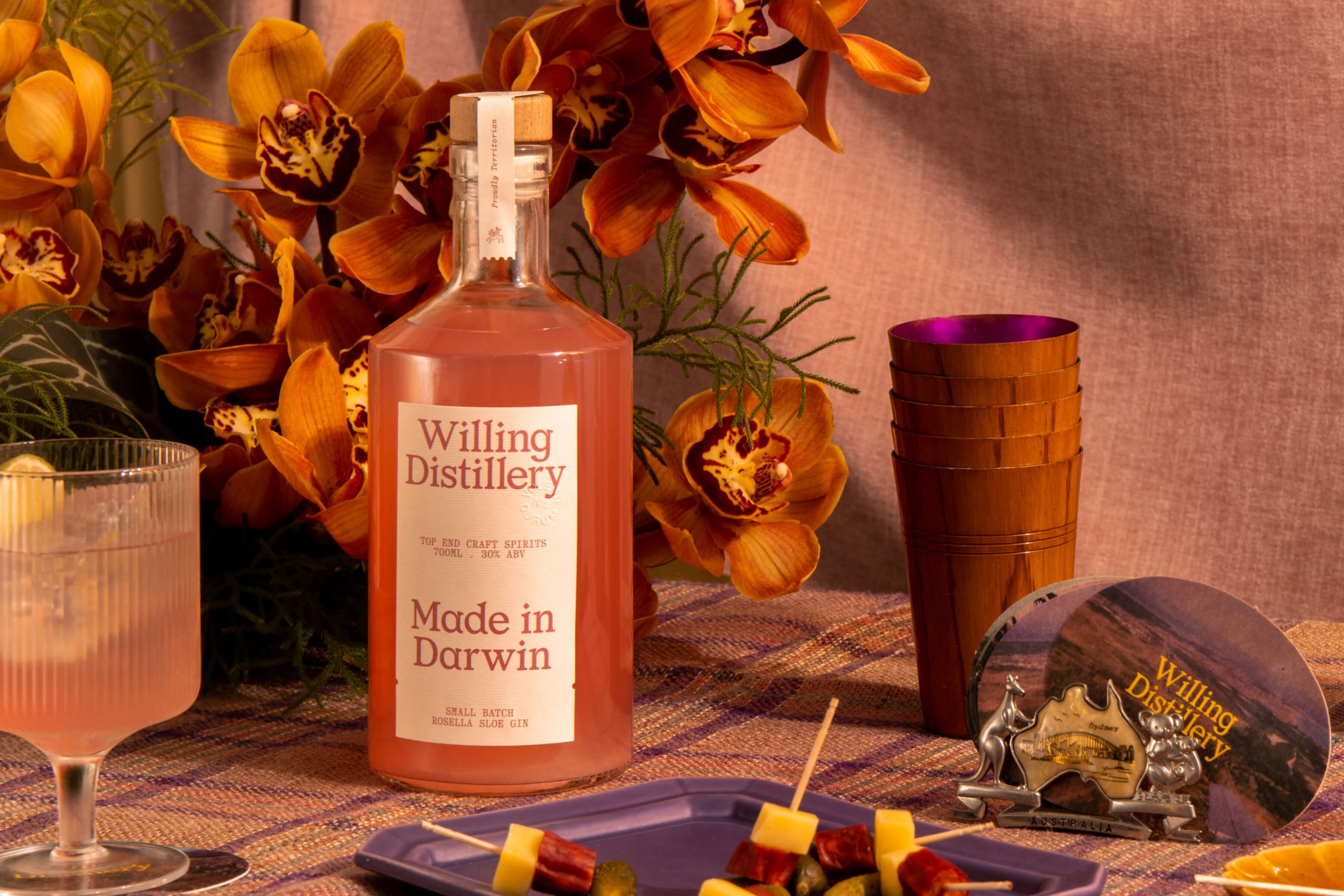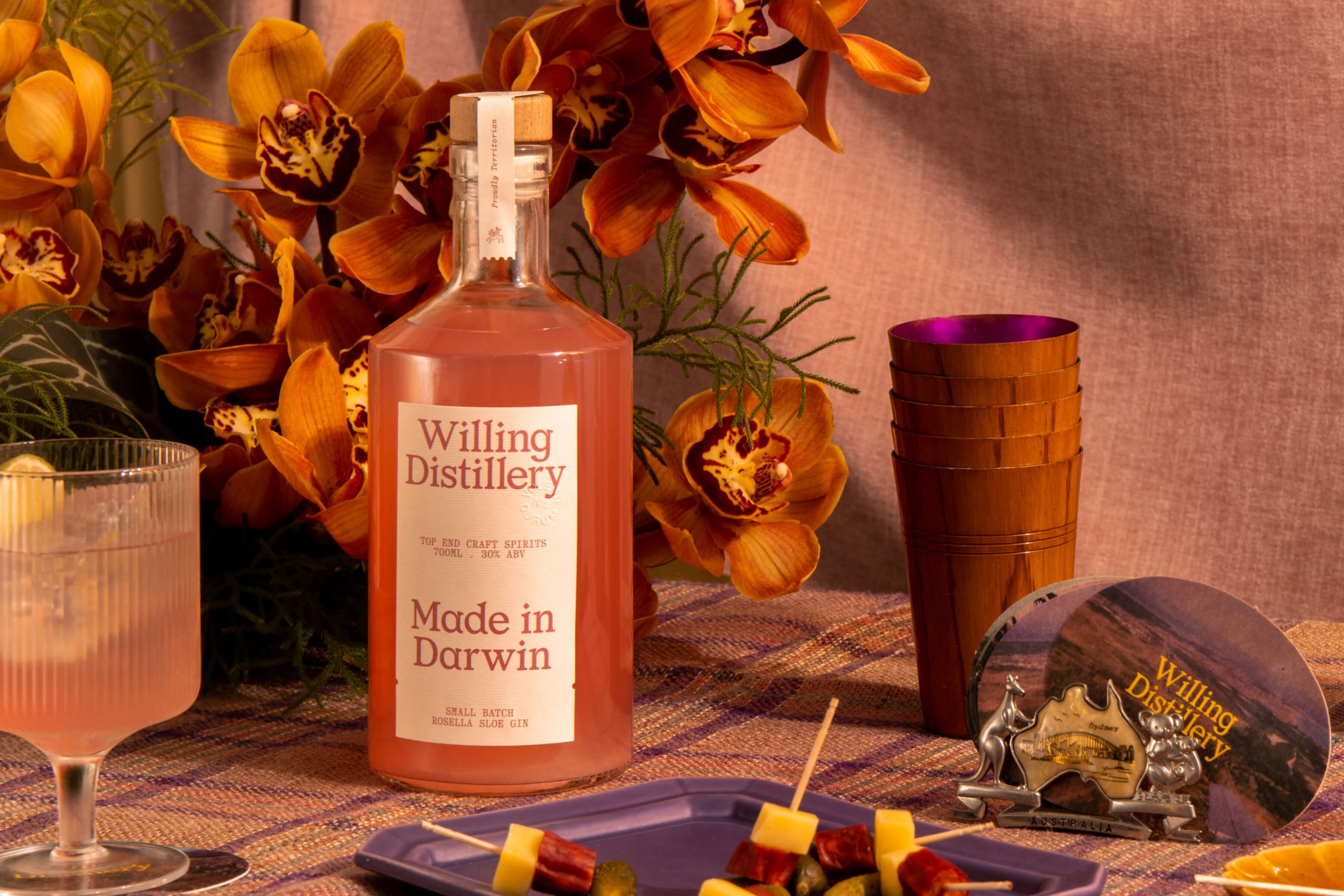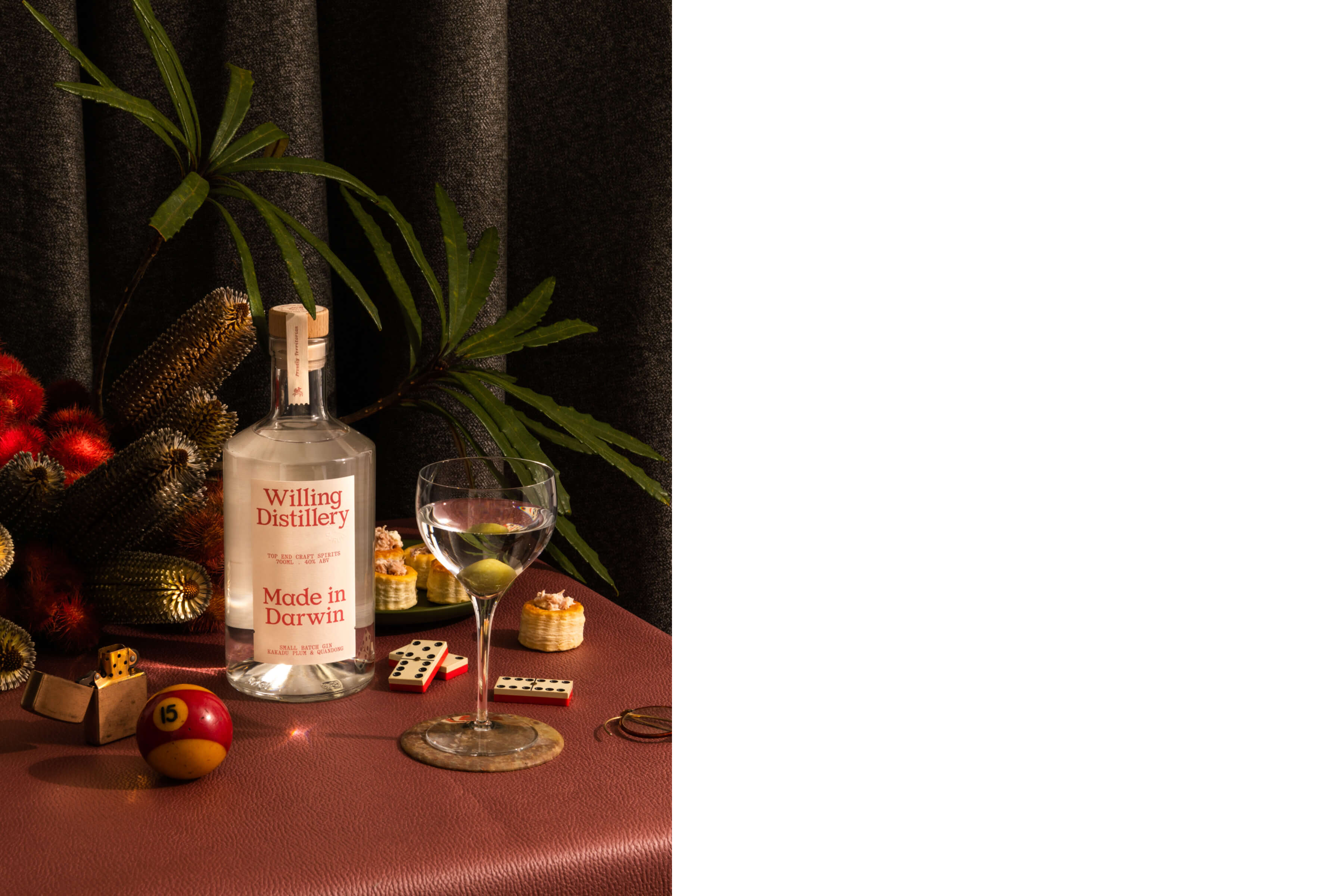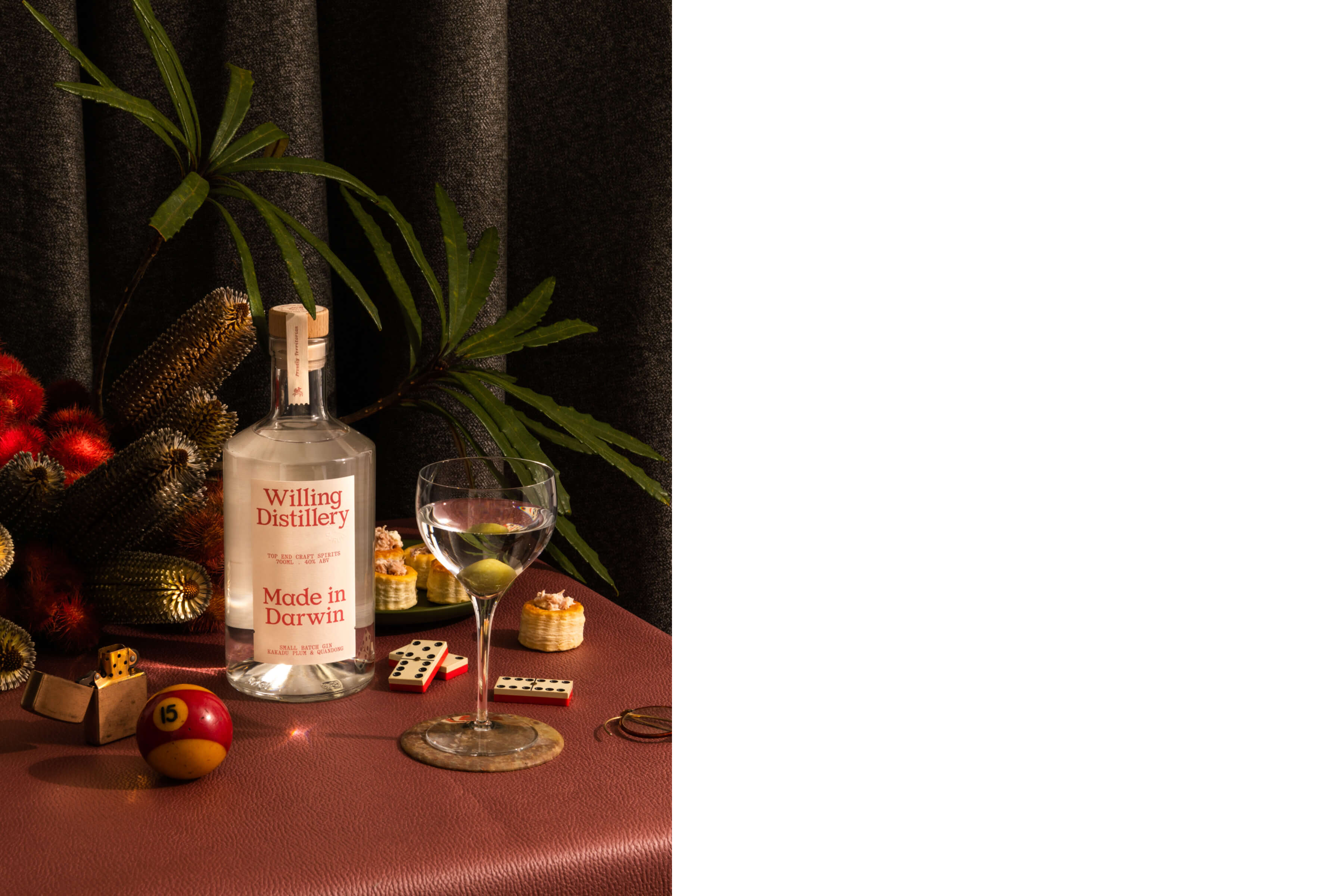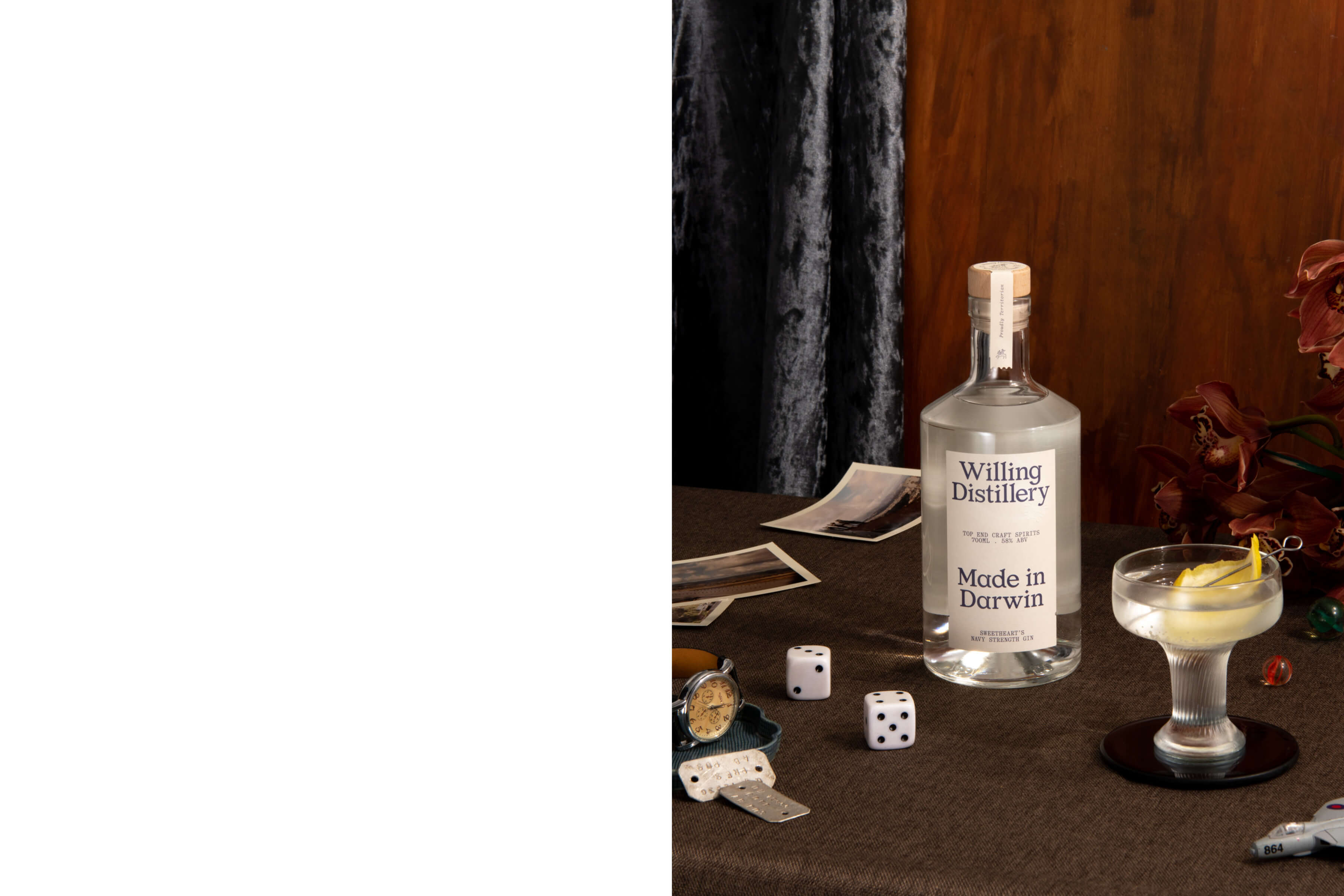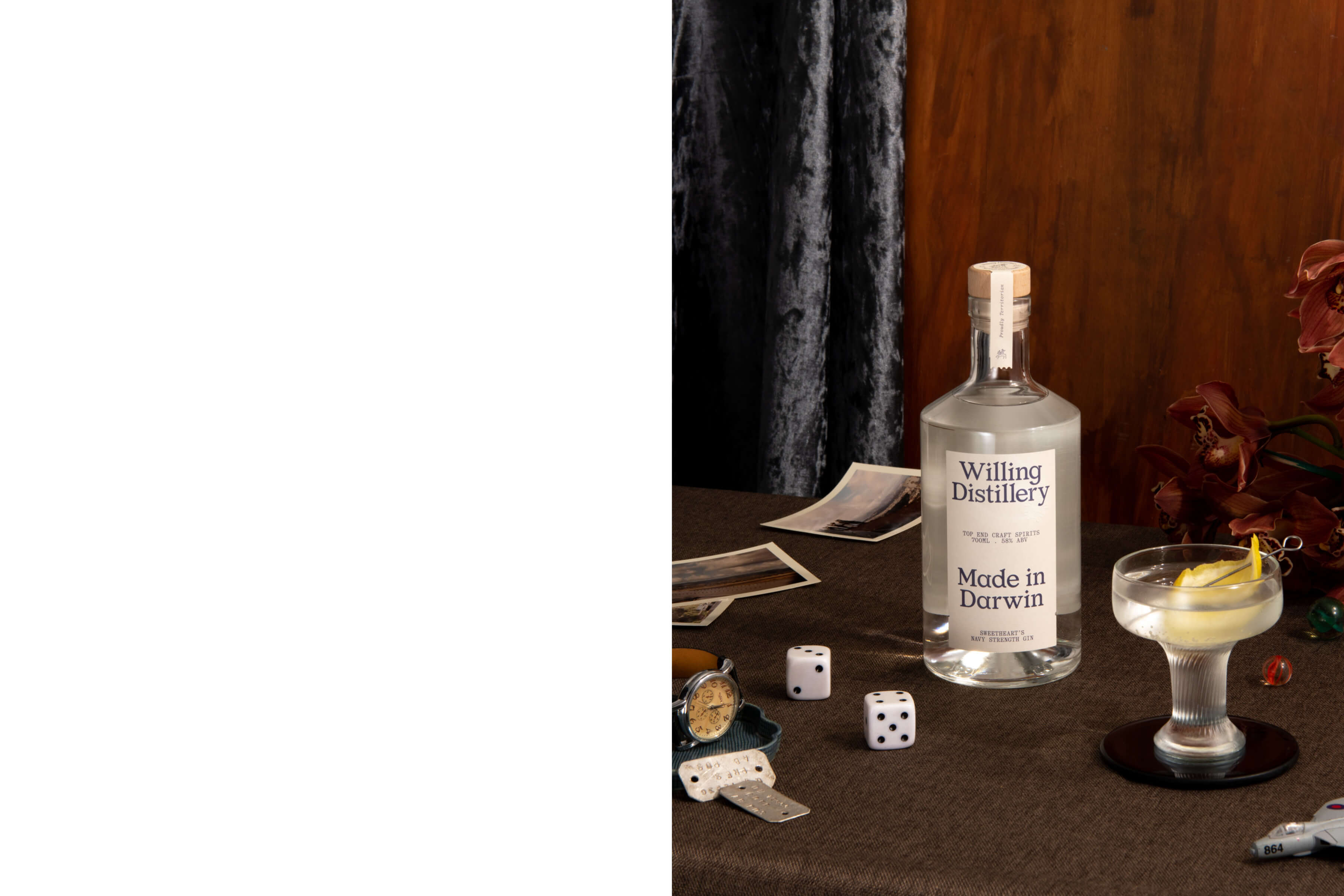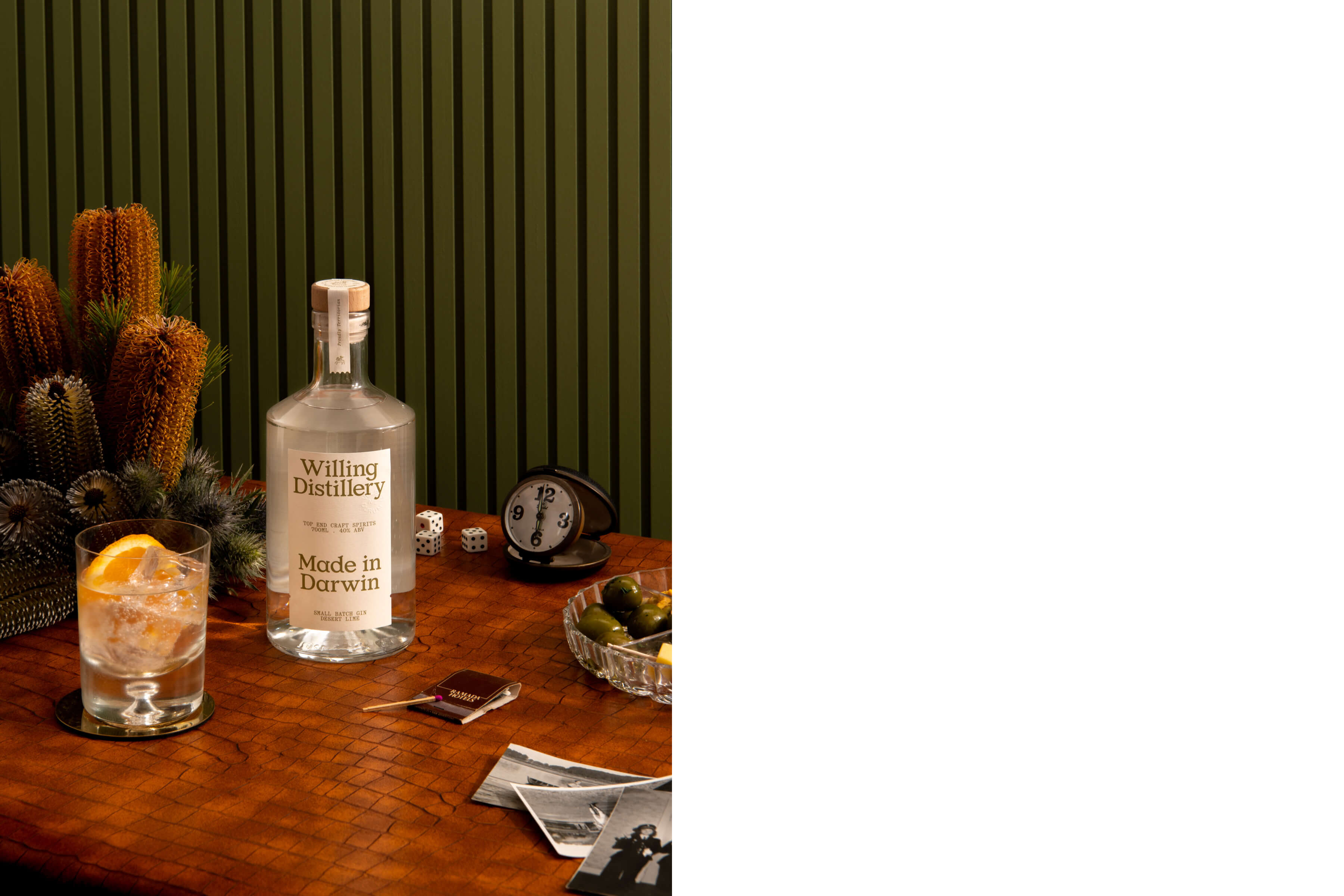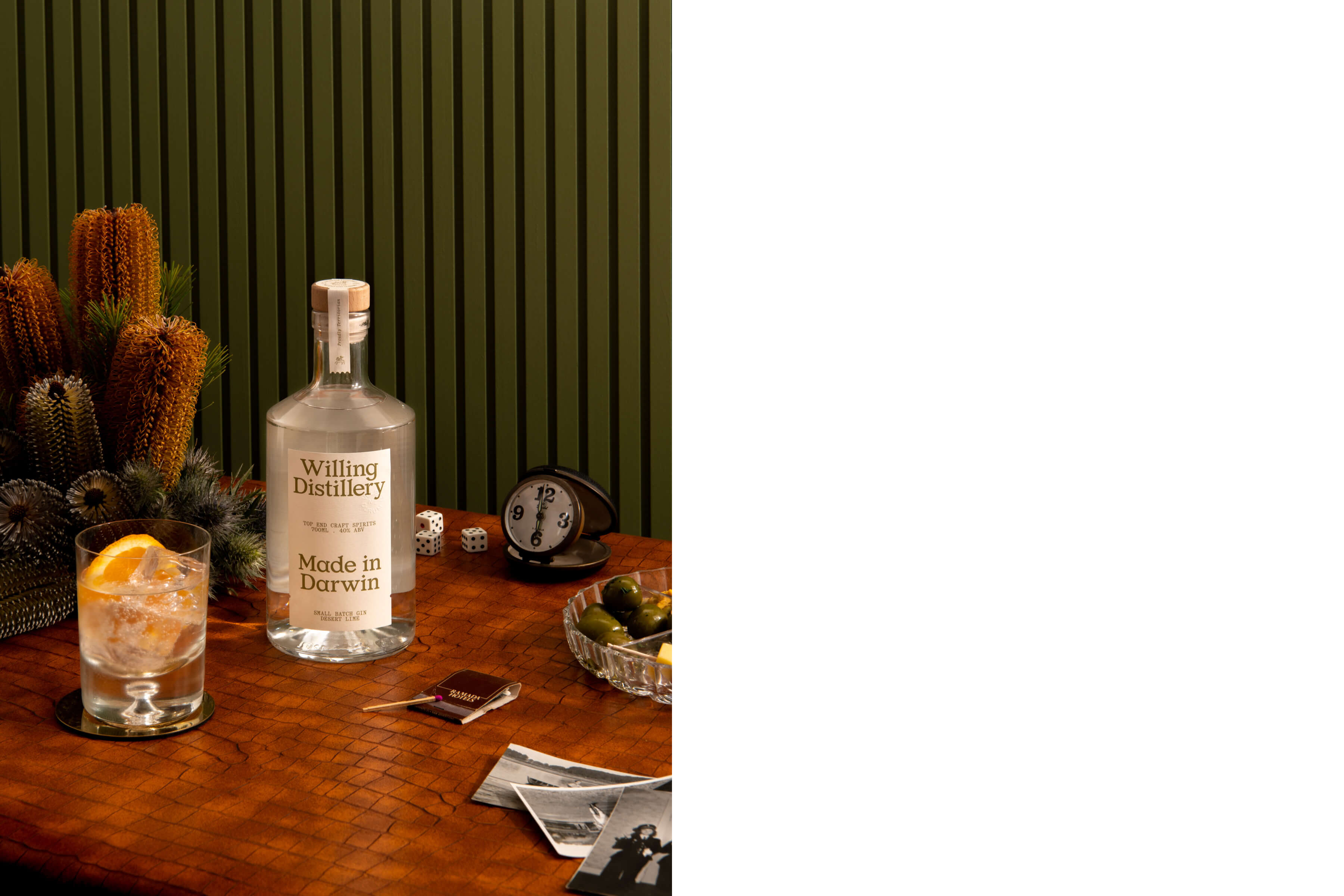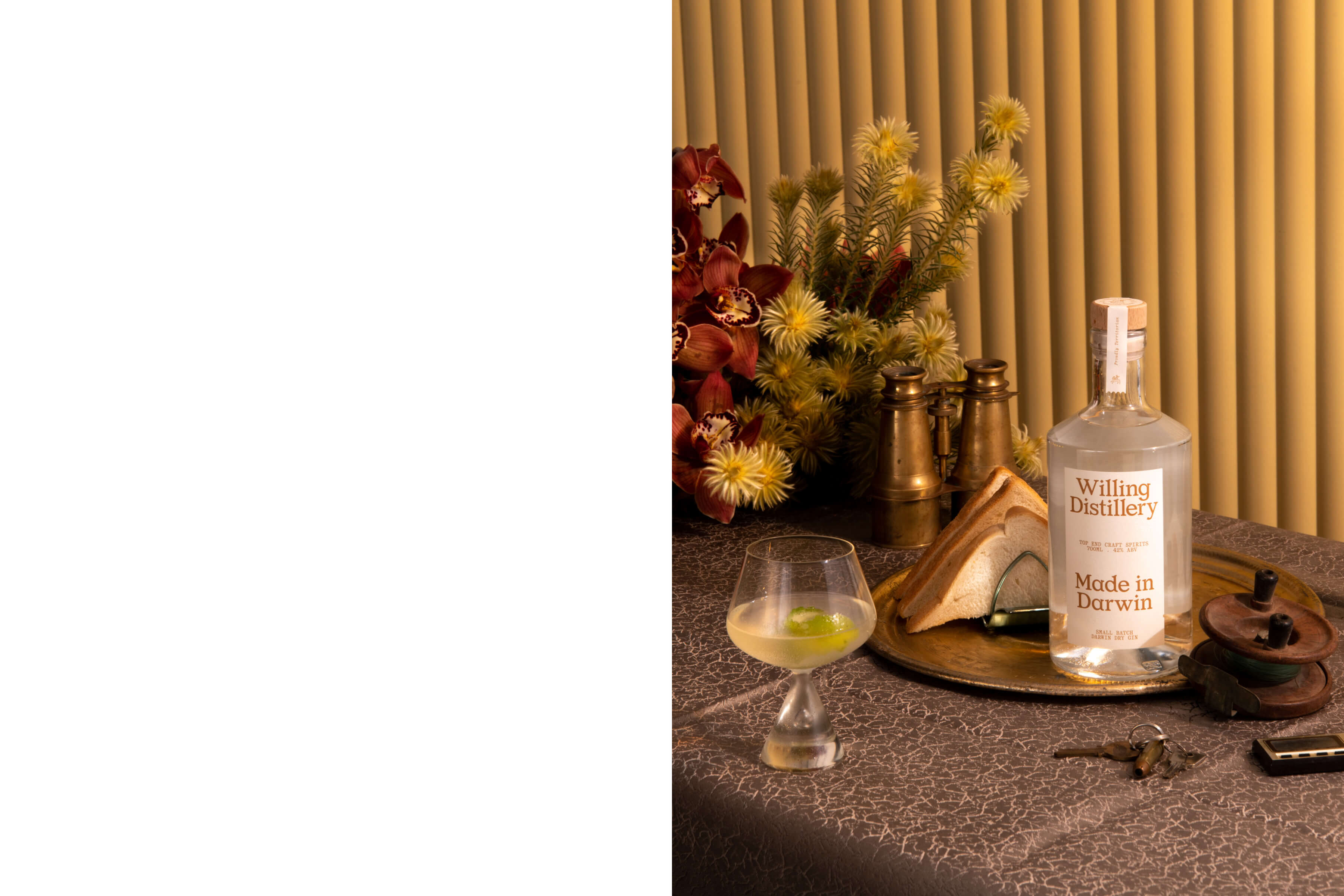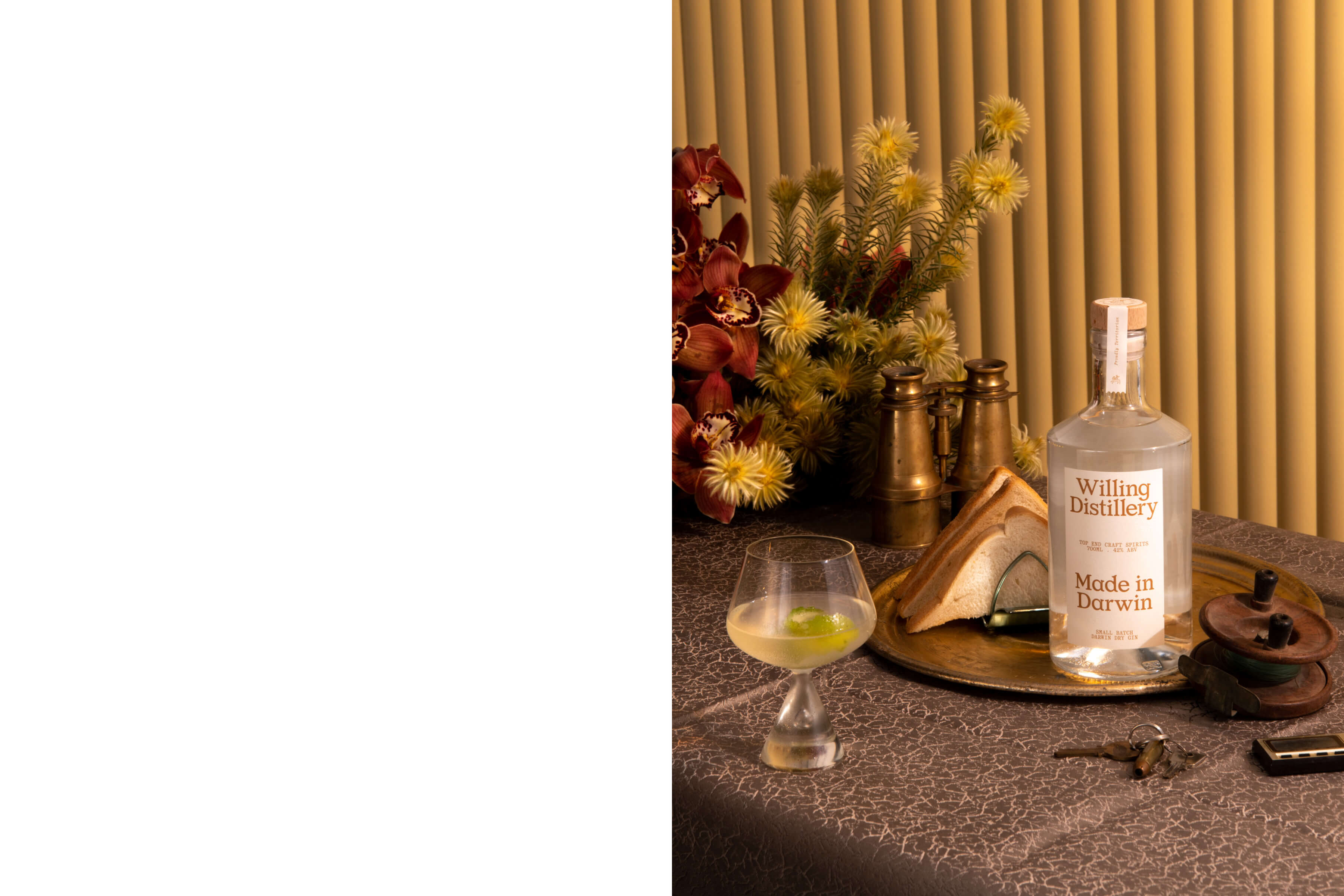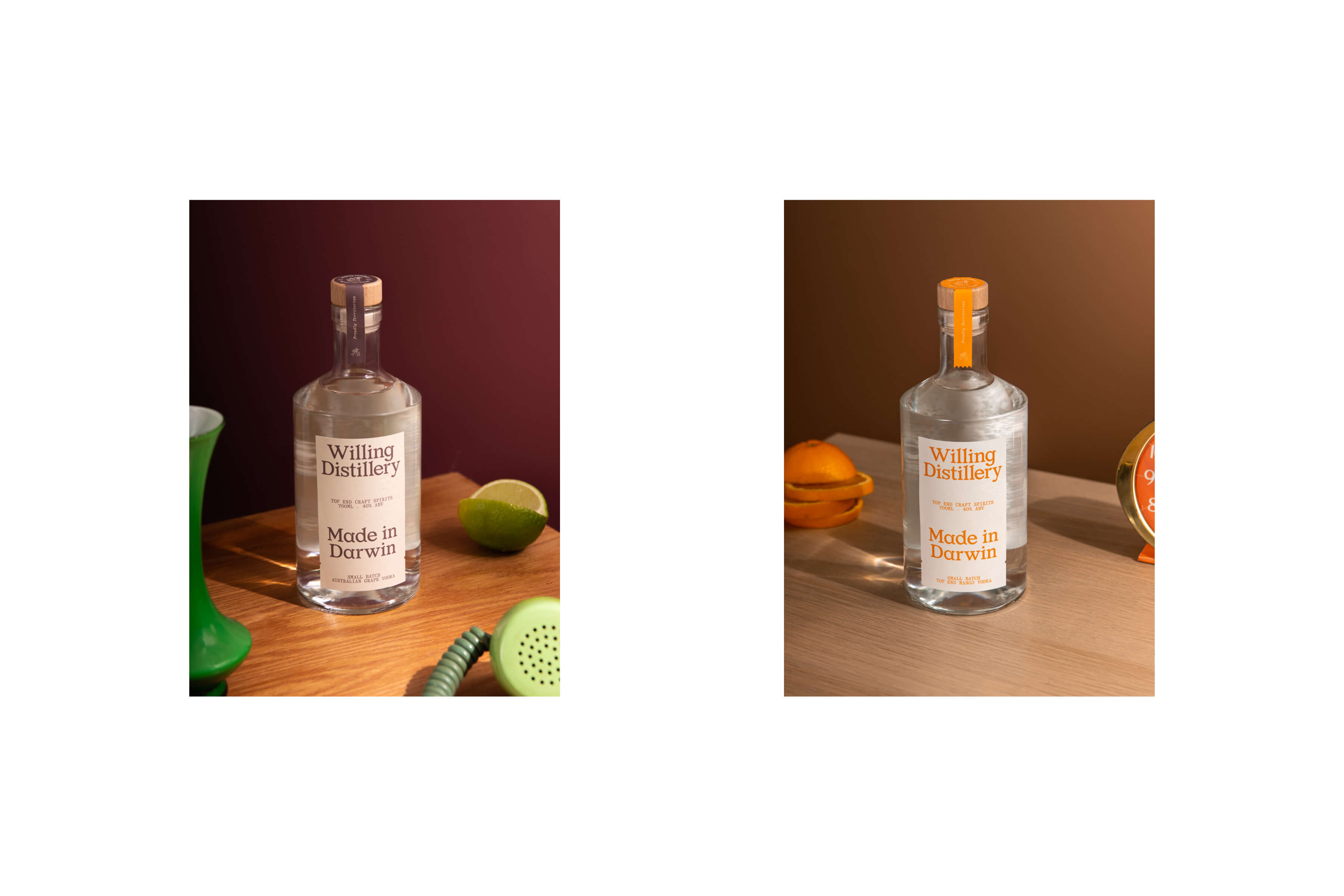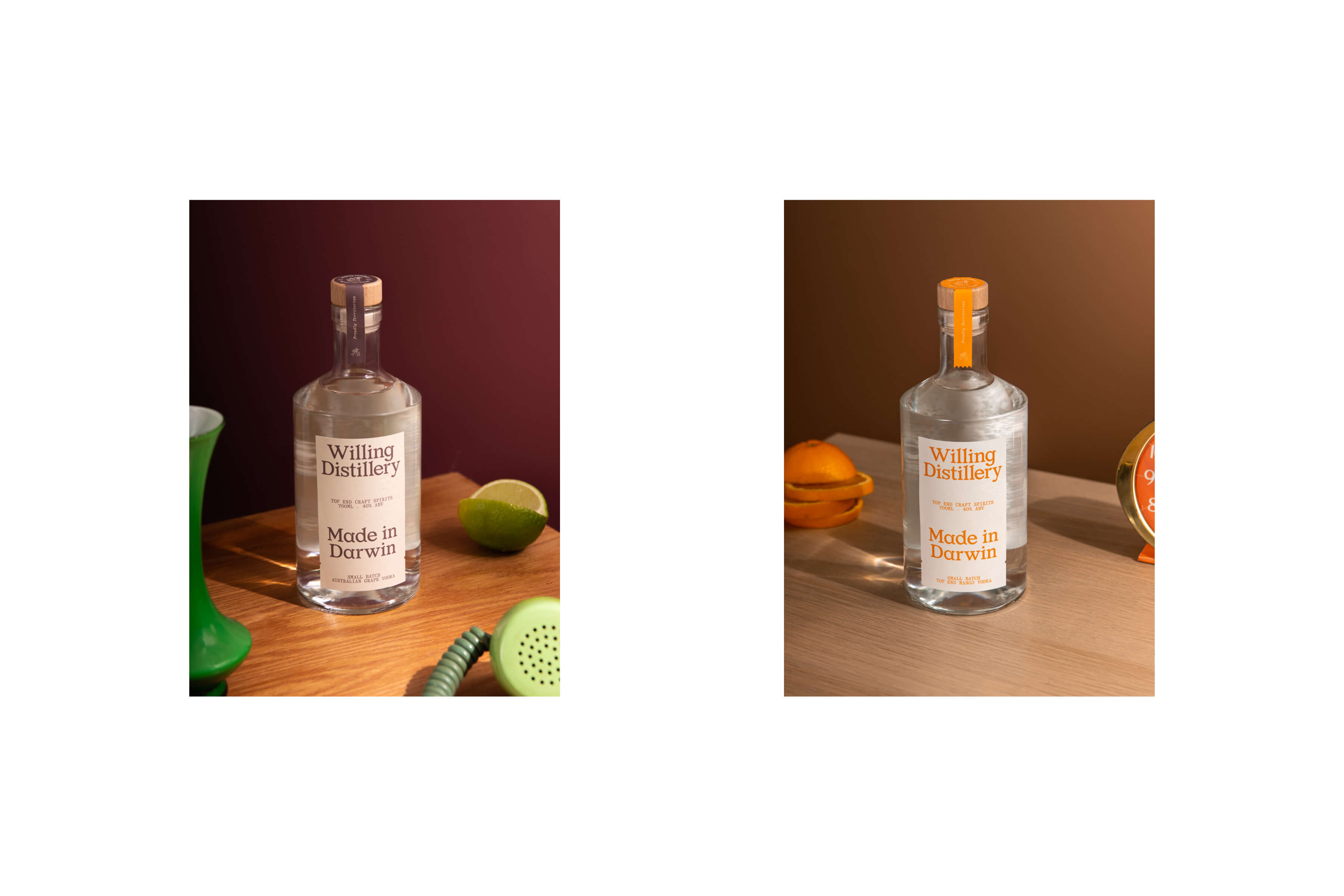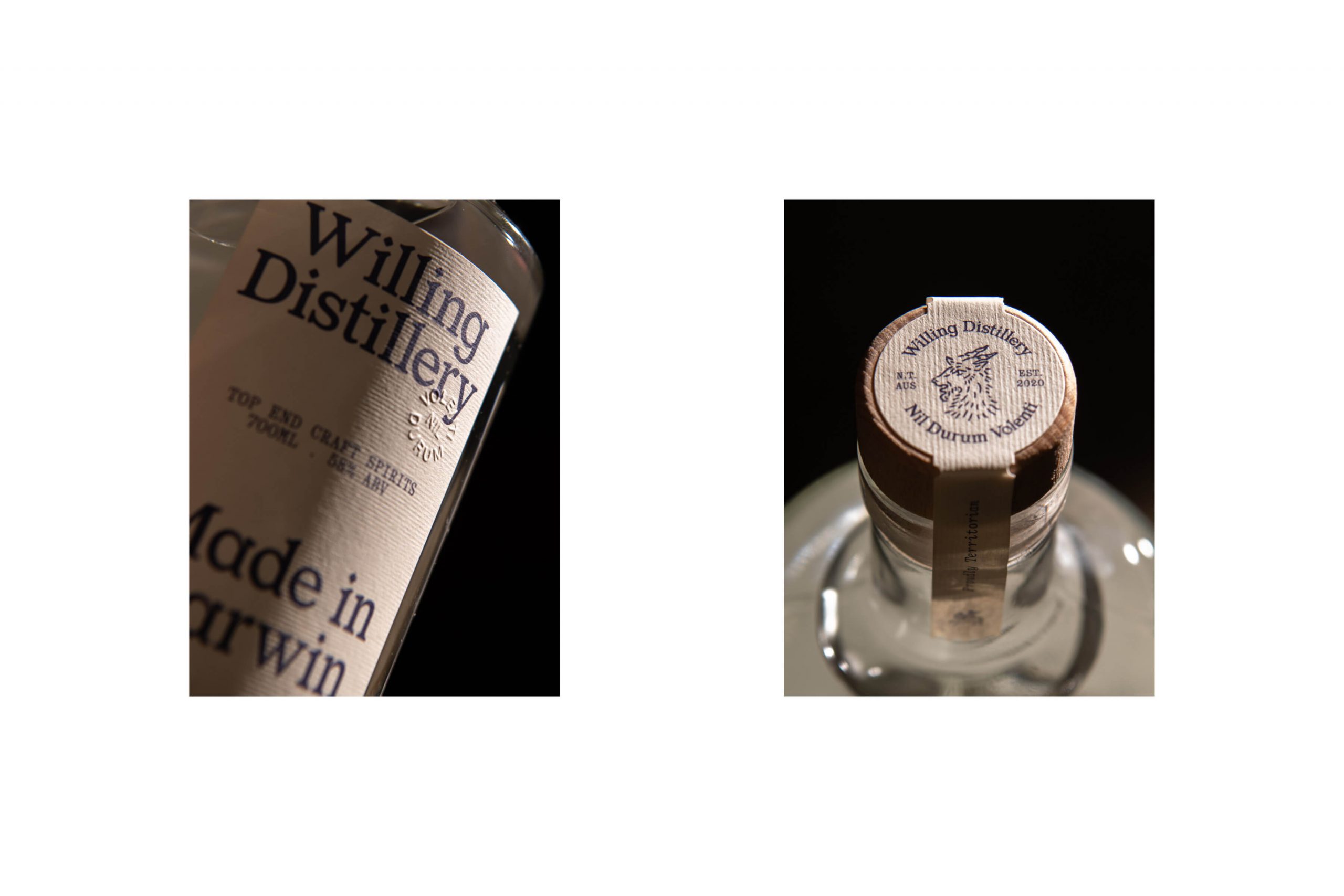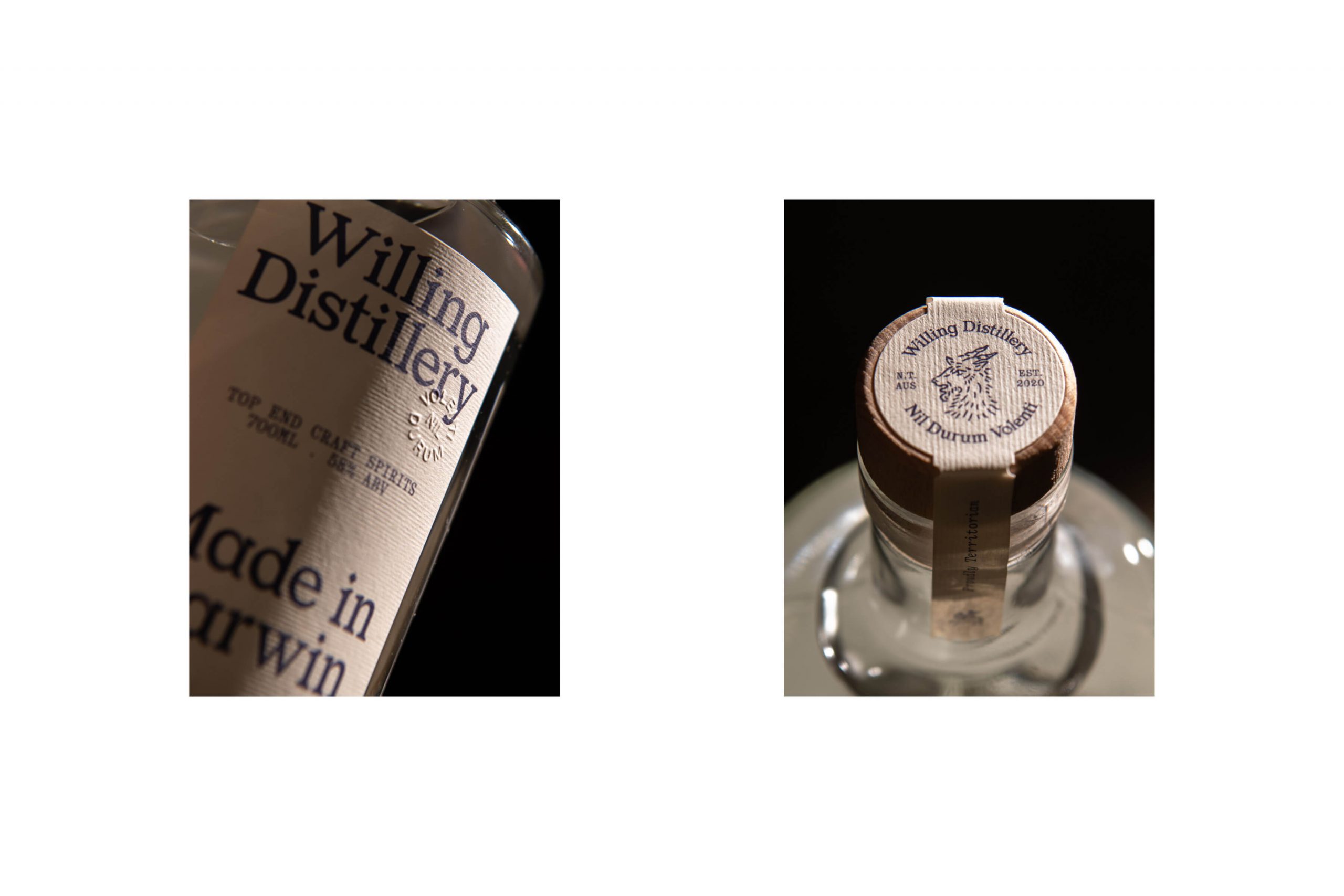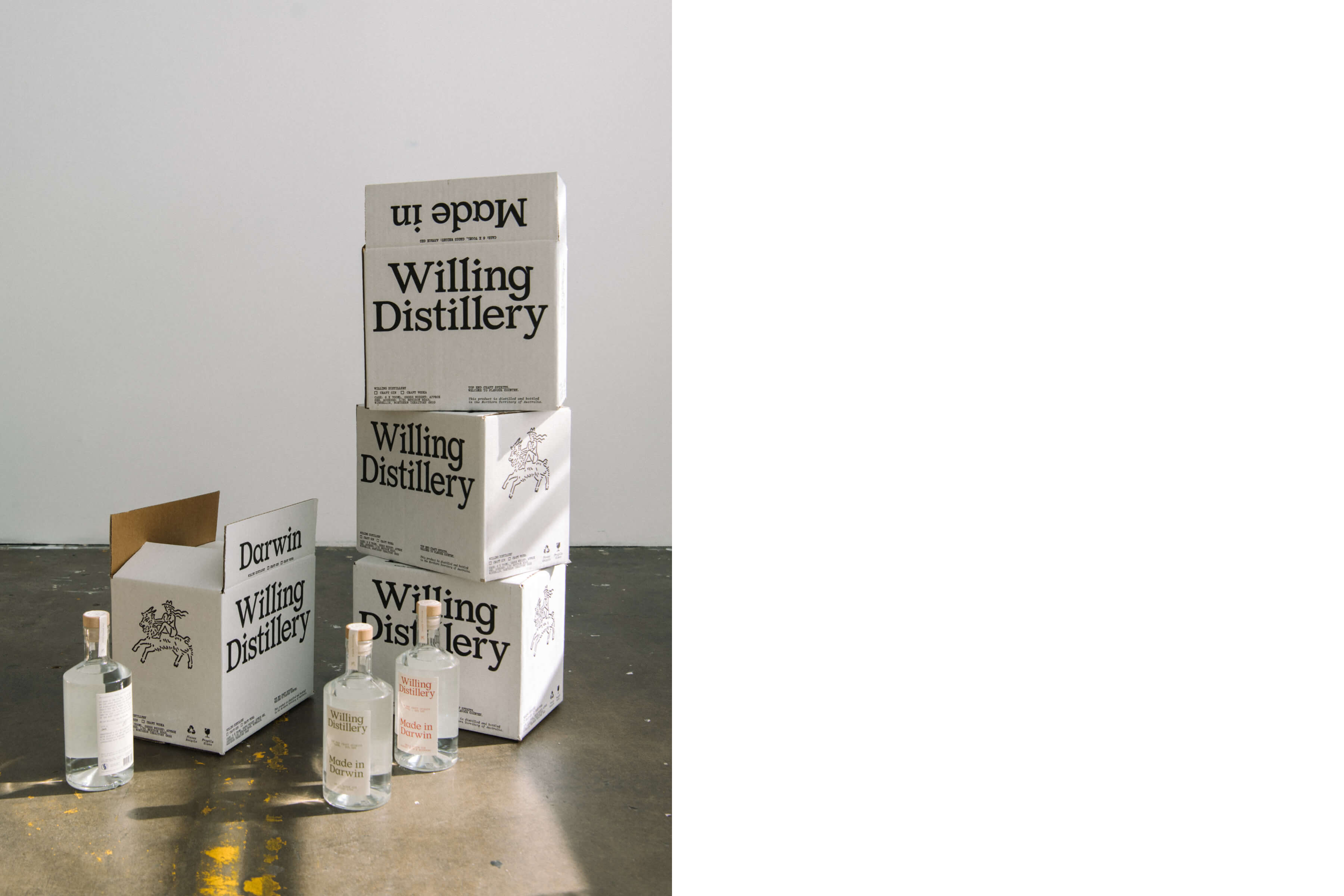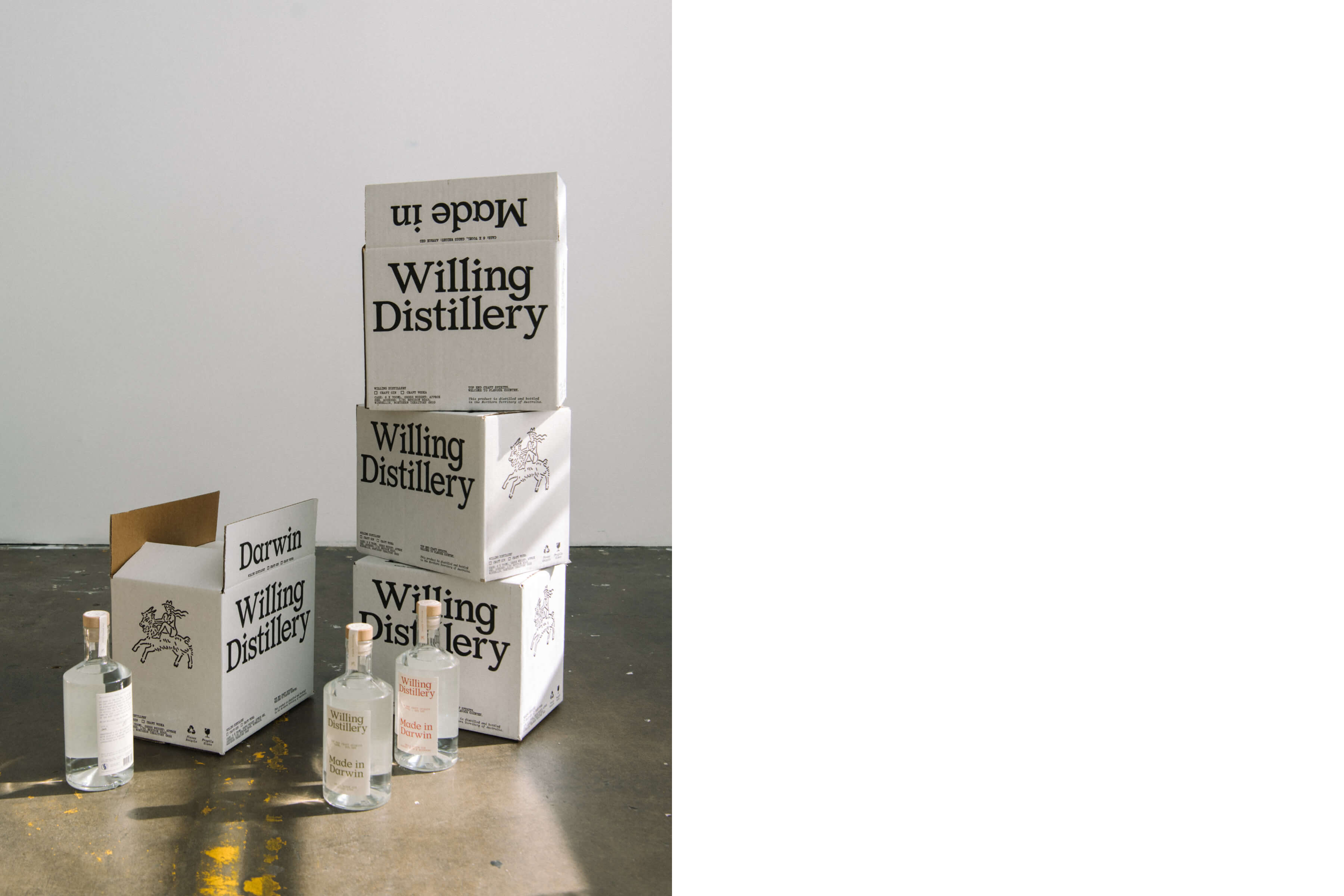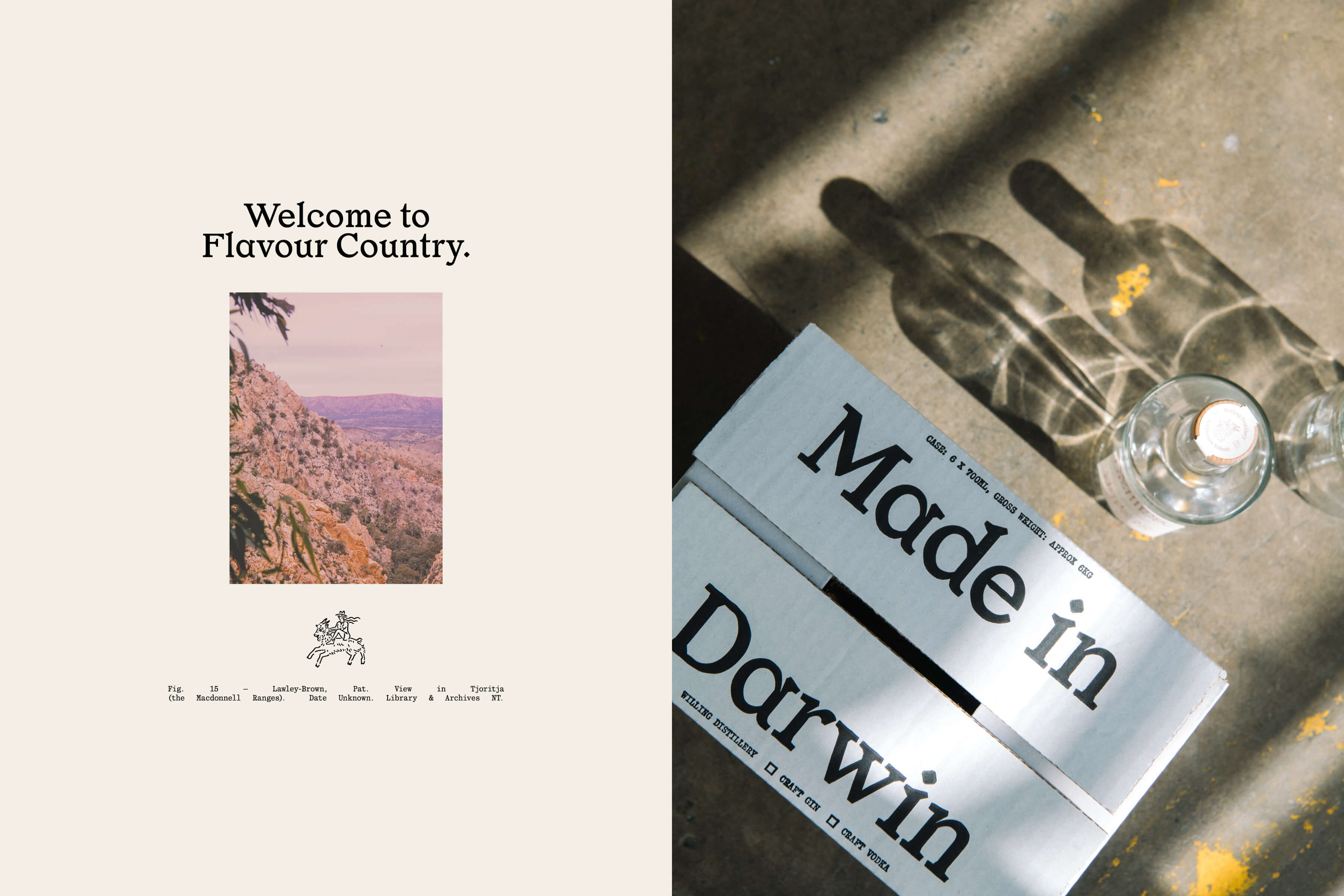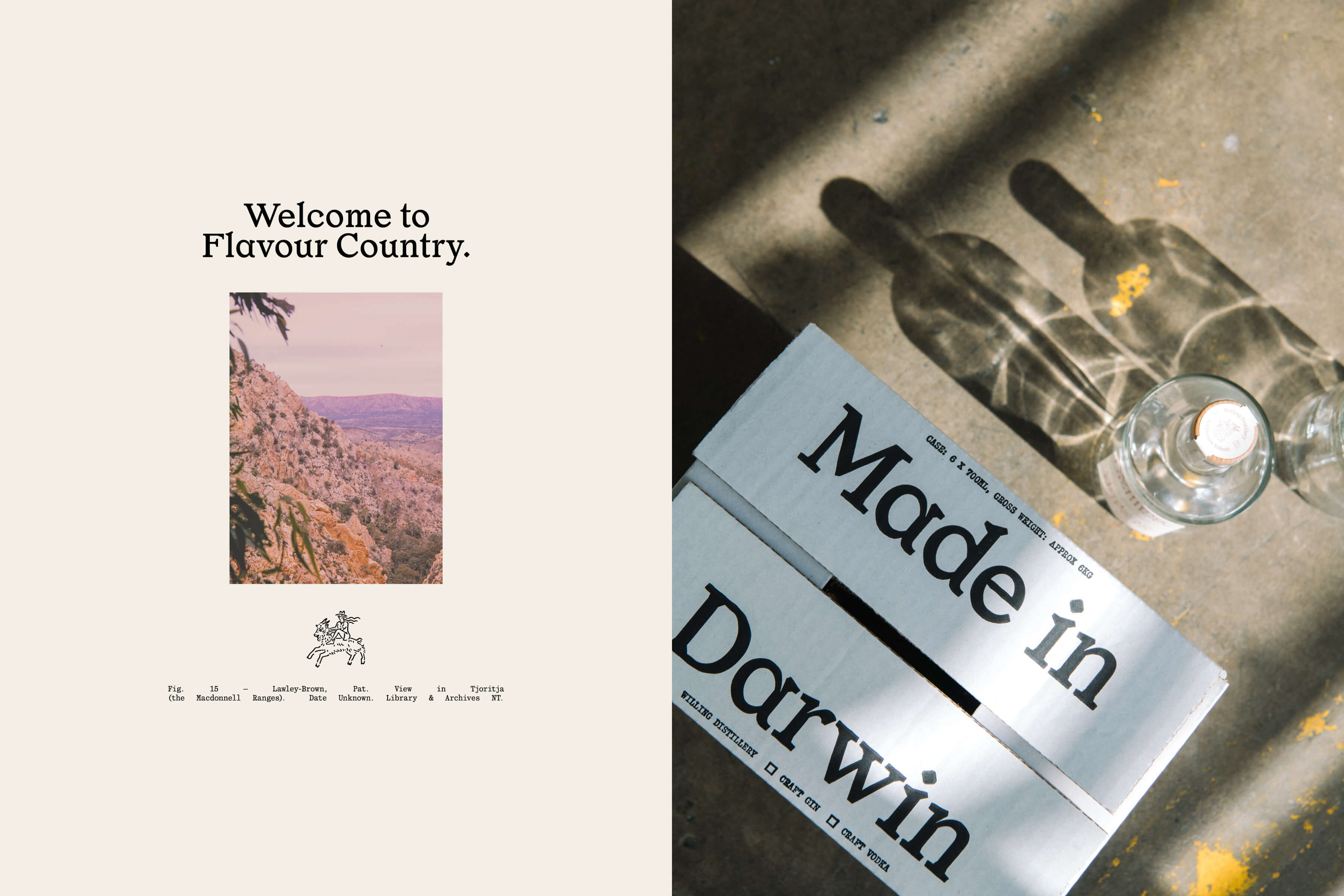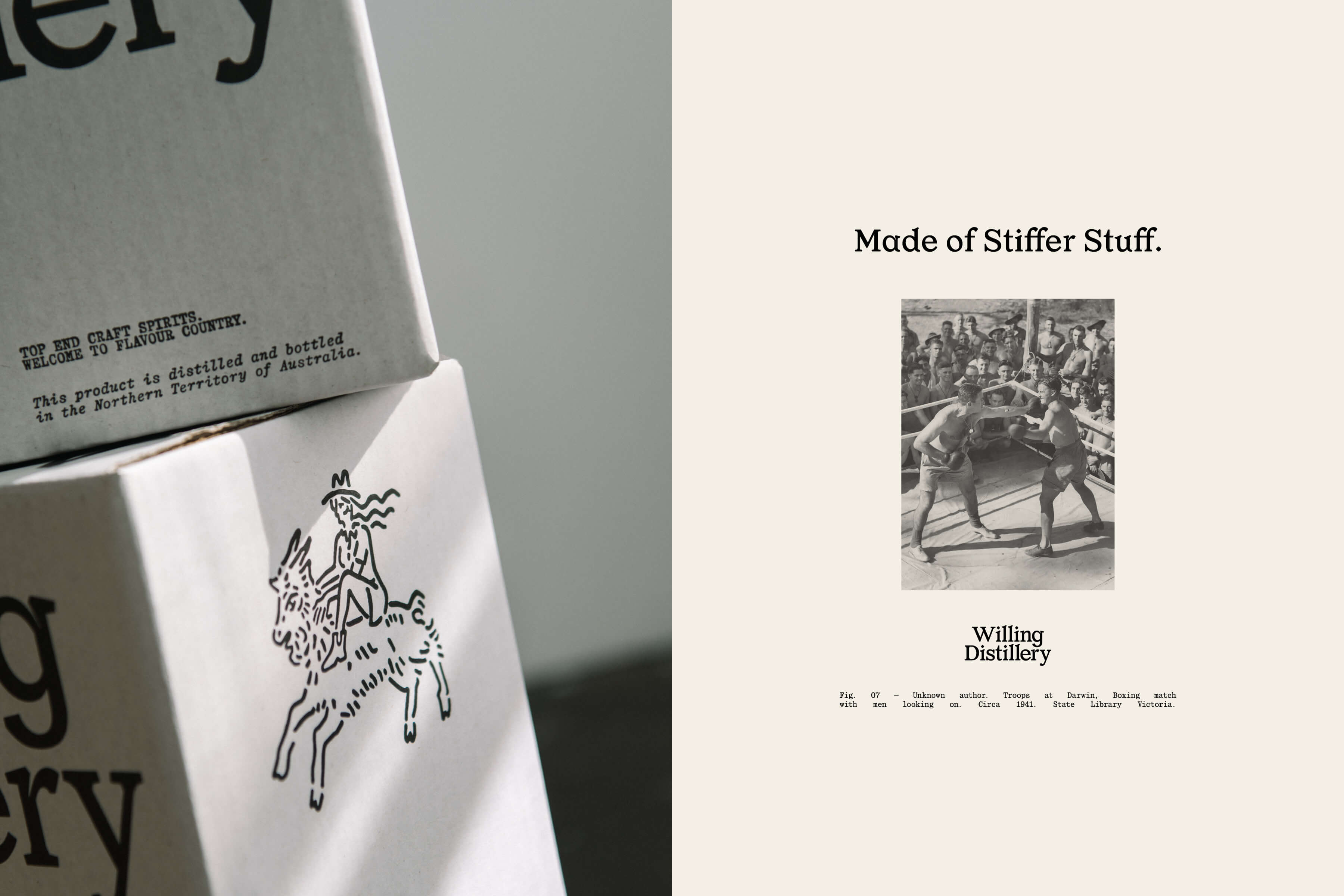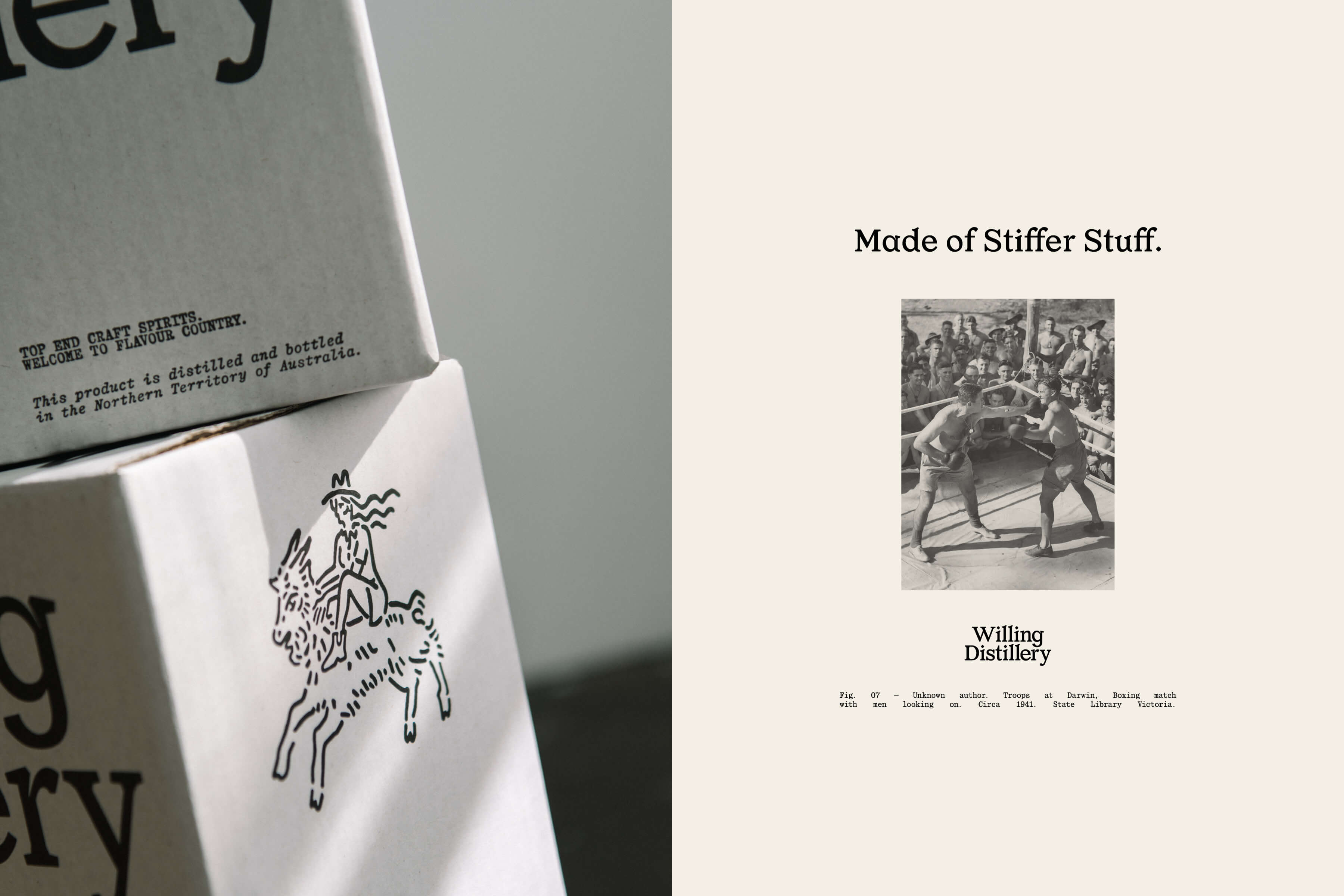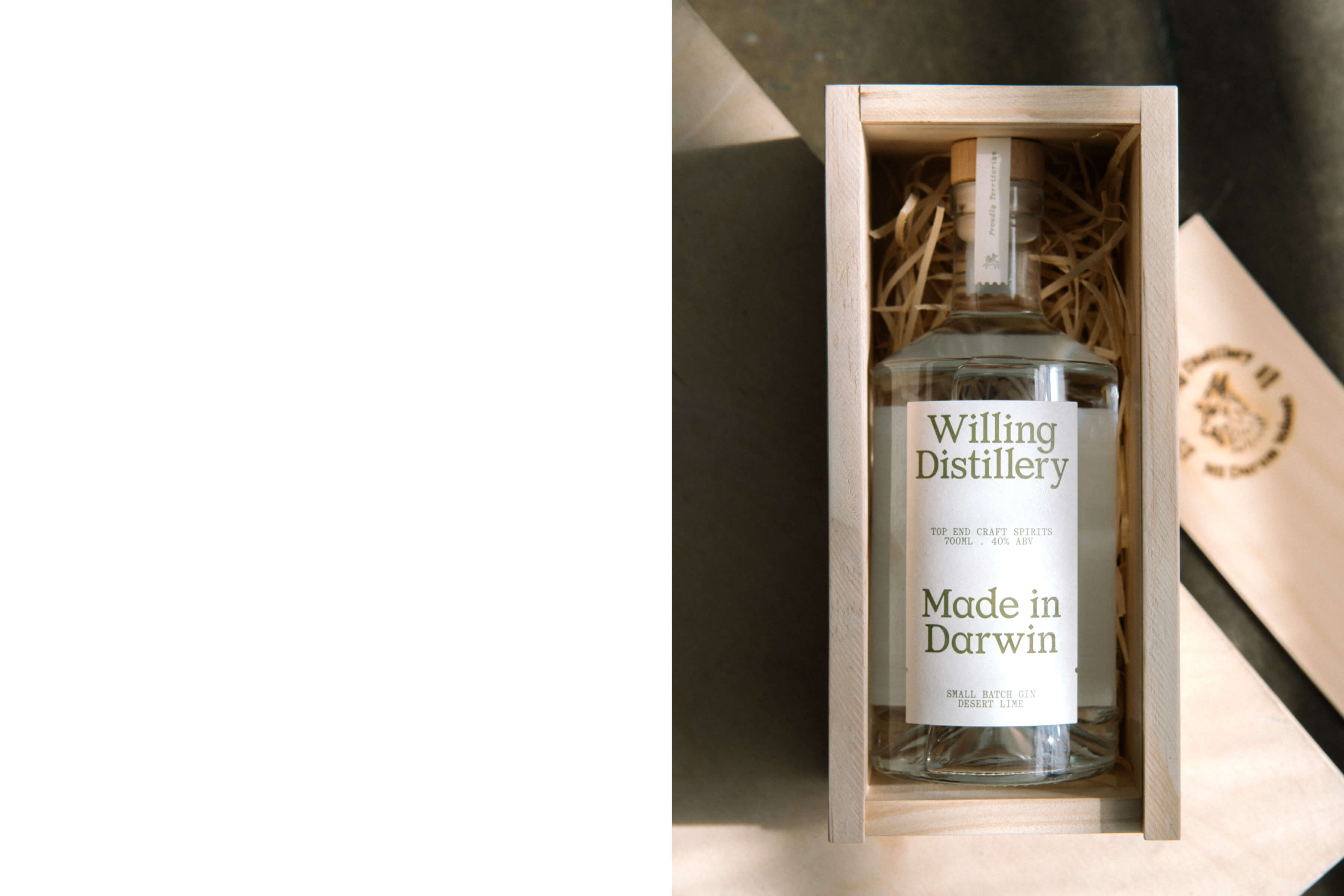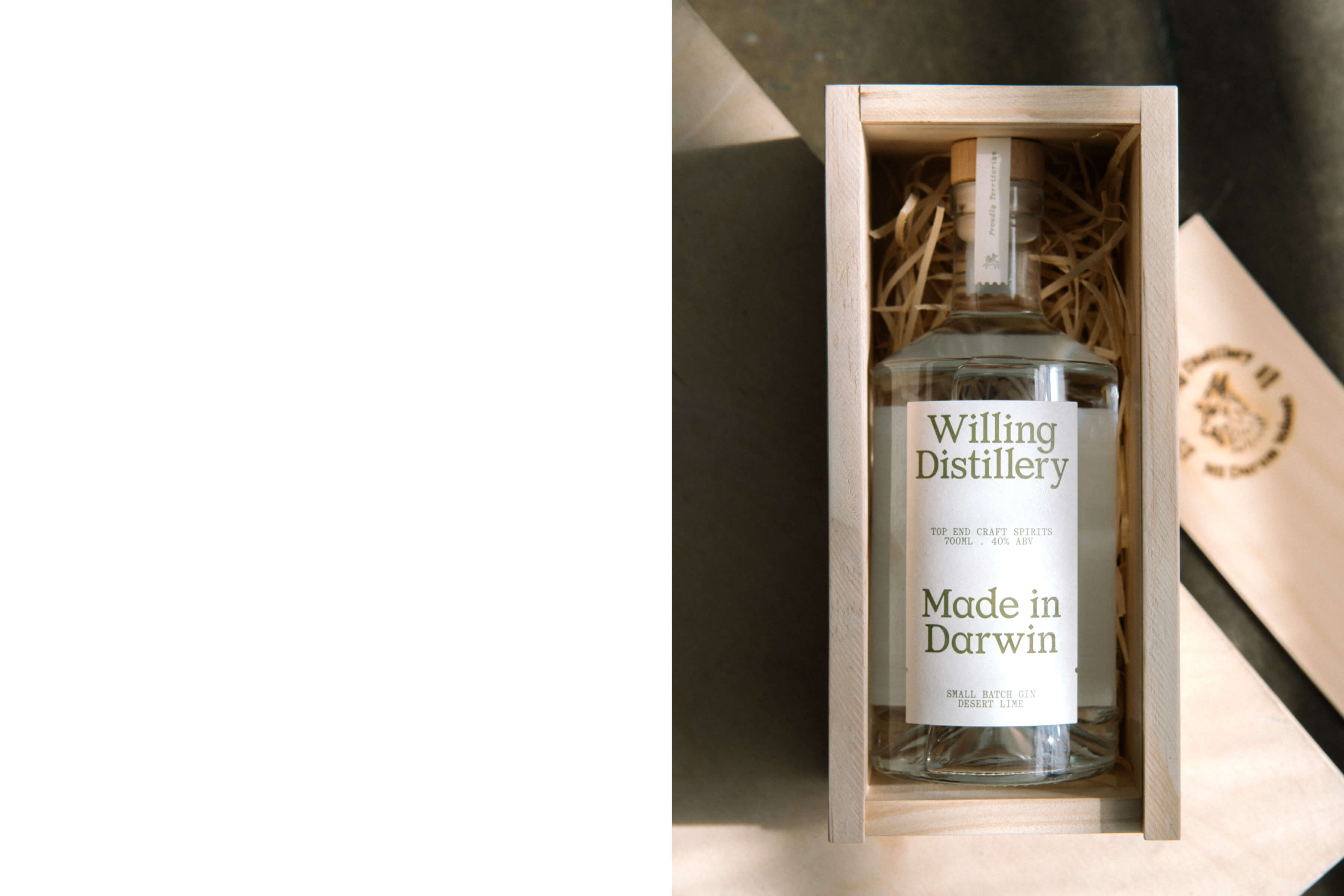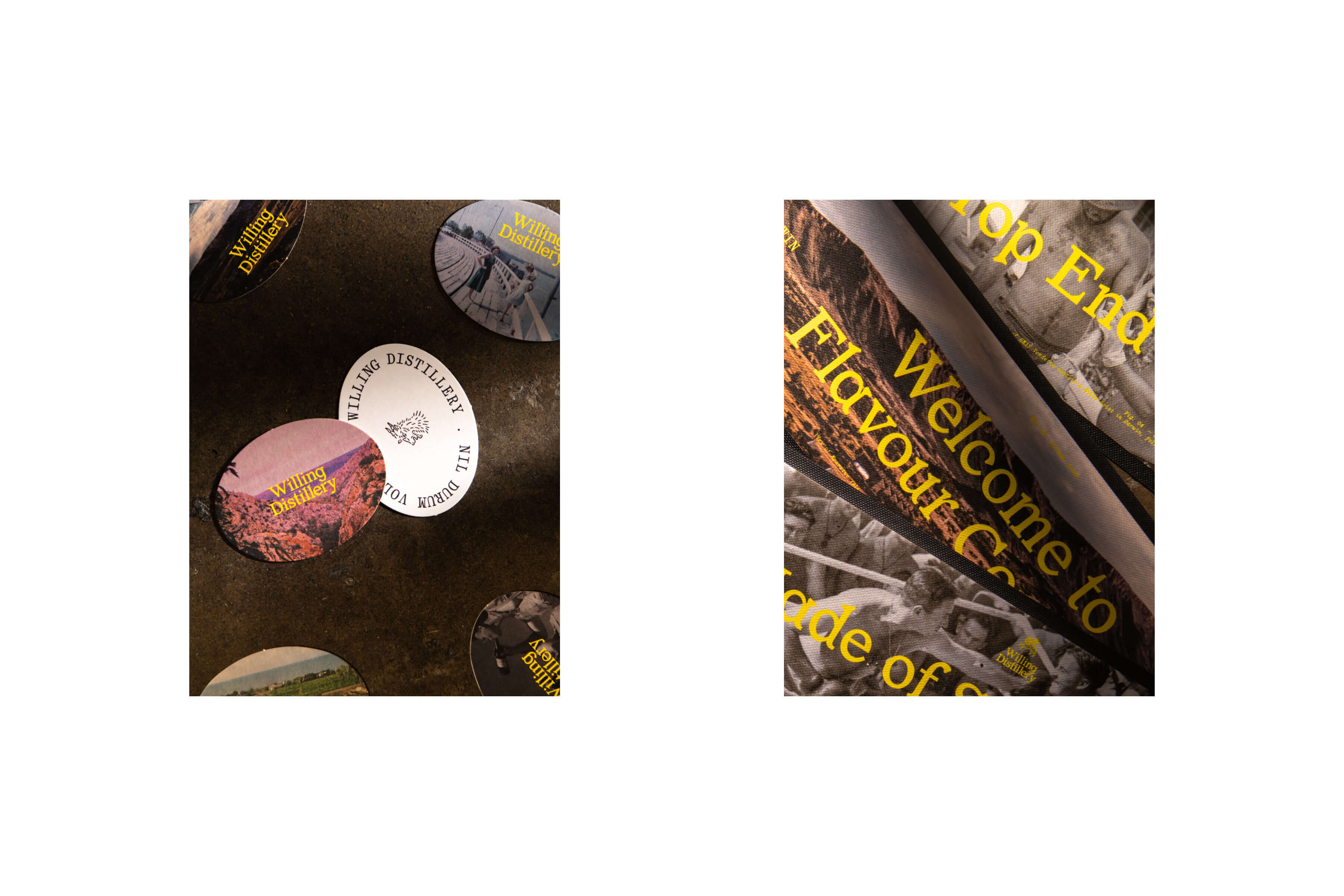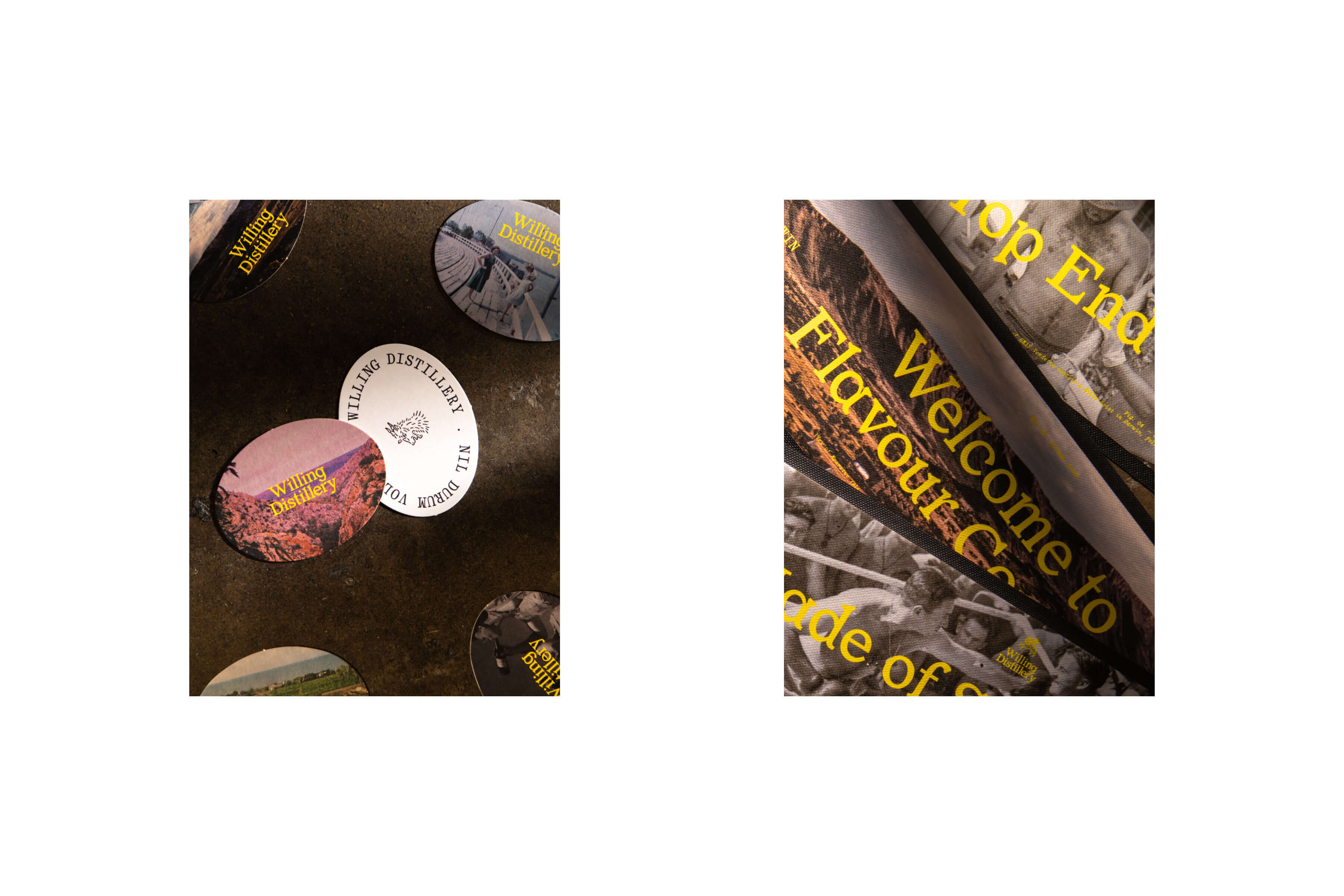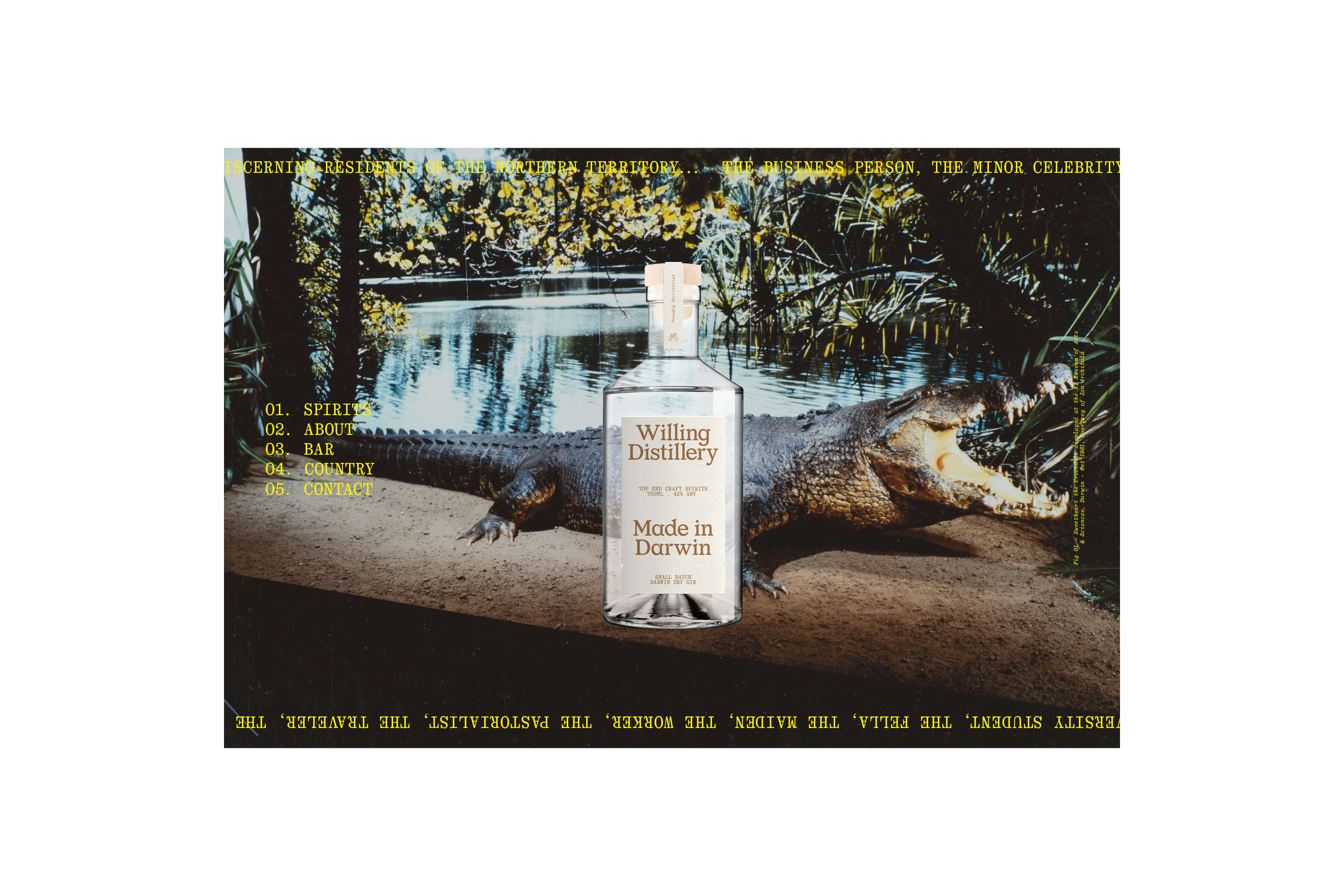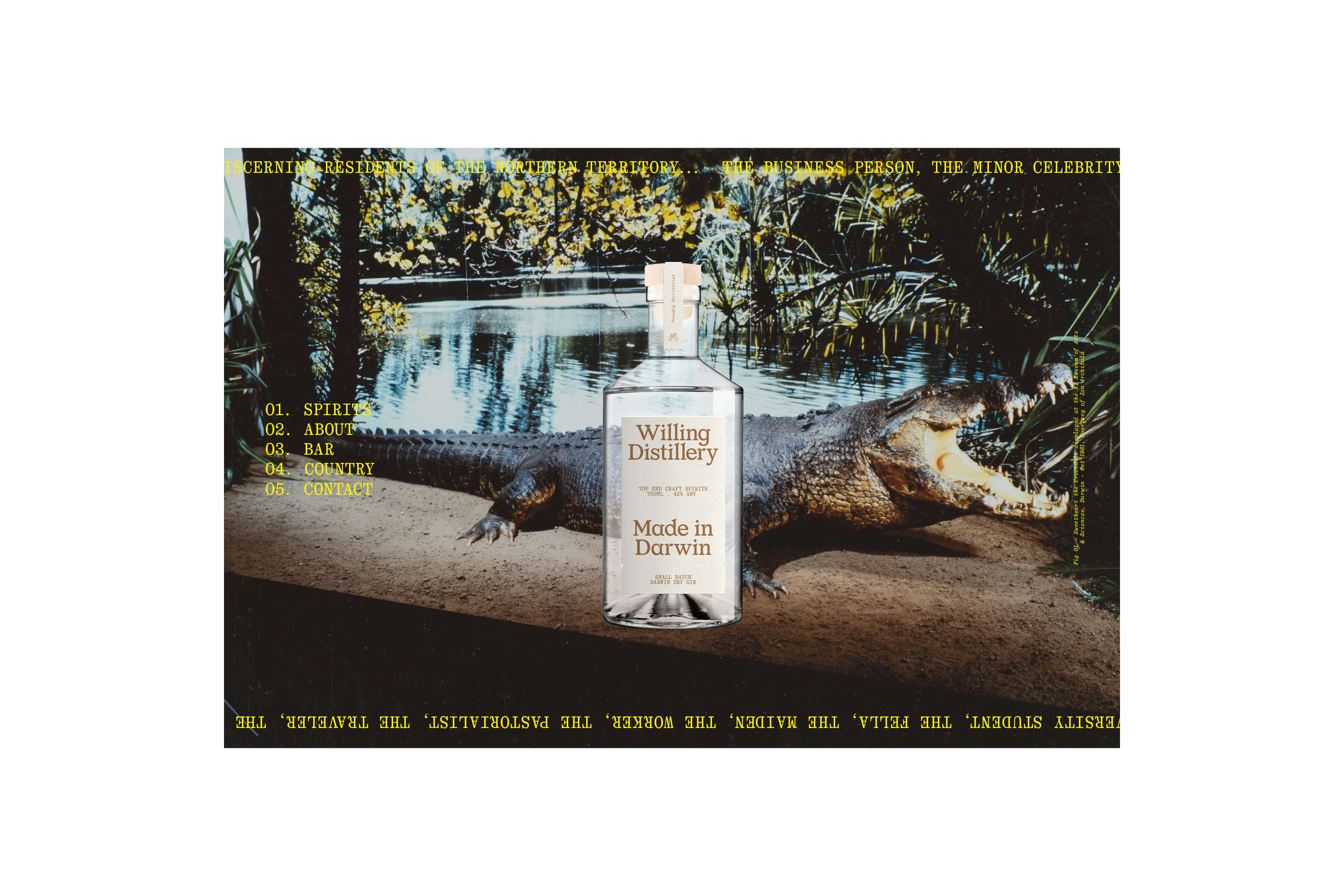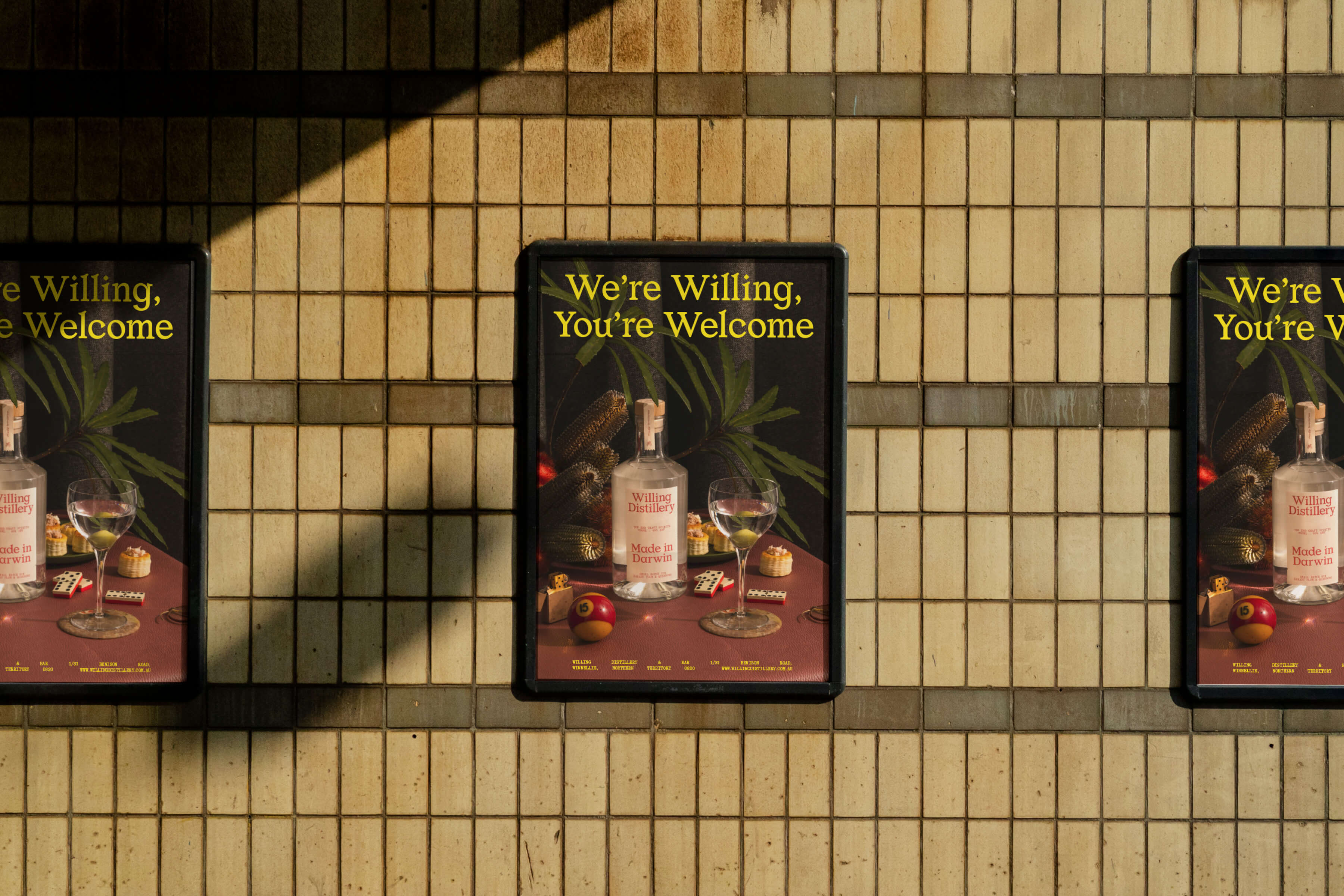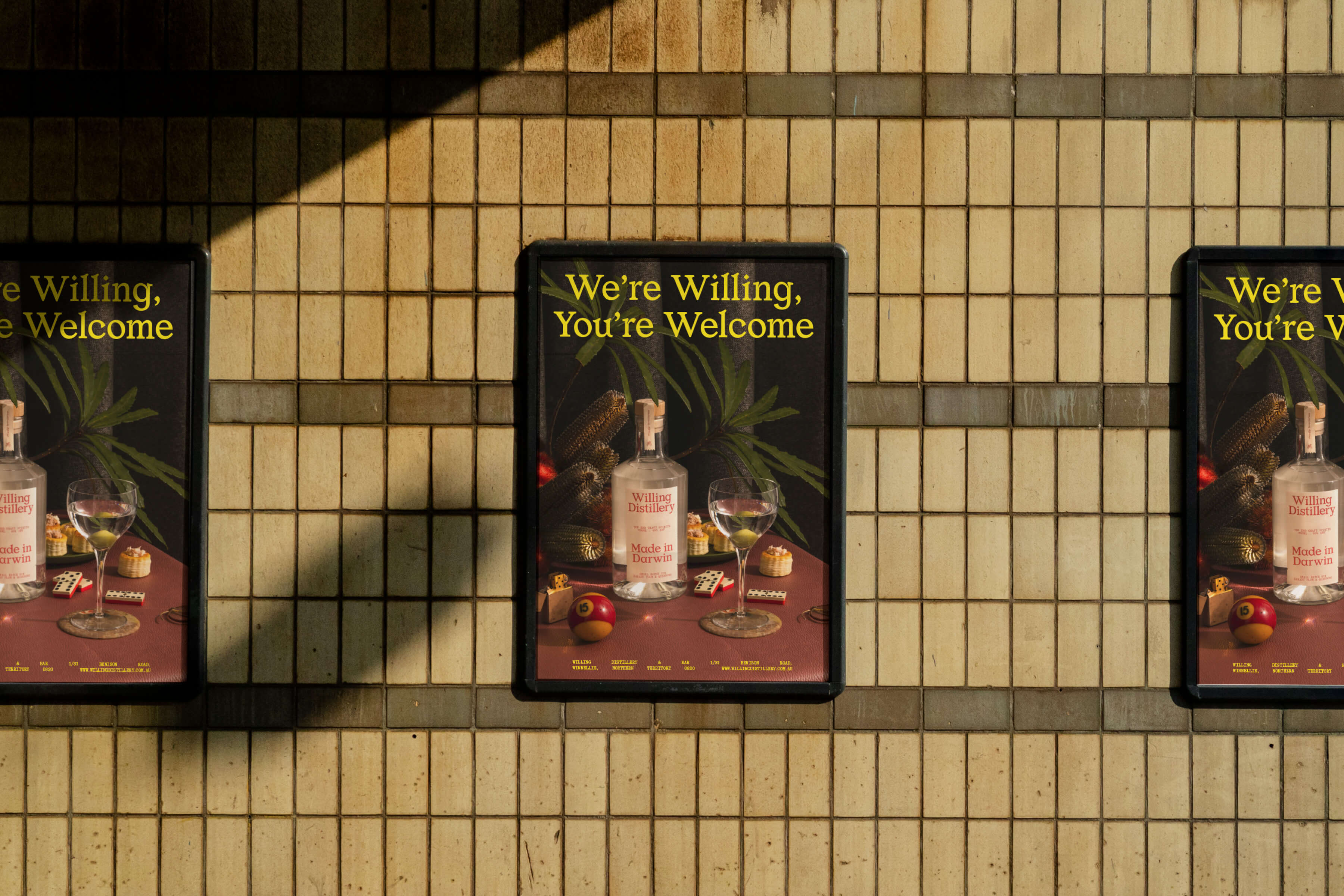 Born from a lifelong love of spirits and a vision to craft exceptional products that embody and pay homage to the finest qualities of the Northern Territory. Willing Distillery is the first family-owned distillery and bar found in the perfect place for a G&T, Darwin. Willing takes pride in their Territorian heritage and is committed to producing premium spirits that reflect the nature of its community.
Willing Distillery uses classic copper pots and locally sourced native botanicals to create their spirits through a traditional one-shot distillation process. The Willing family profoundly loves the Northern Territory and aims to become a source of pride for Darwin and the Territories.
We were entrusted with creating a brand that resonates with the Territorian people, and we arrived at the concept of "Historical Evolution." We started by reimagining the Willing family crest, which inspired us to use the Or Lemmen typeface – a modern take on the early 20th-century Antiqua typeface. Paired with Quadrant Mono, a typeface with heritage characteristics created by Australian designer Vincent Chan, our brand reflects a balance of contemporary and heritage with an Australian flair.
We understand that Darwin's residents have a deep affection for their city, so we proudly showcase our "Made in Darwin" tagline and incorporate archival images that evoke a sense of nostalgia. At Willing Distillery, they are committed to producing spirits that genuinely reflect the Northern Territory and the community they serve, and we wanted the brand to reflect that pride.